PRASAR BHARTI ne kal ki date me DD FREE DISH ke 52nd online e auction ko announce kar diya h. DD FREE DISH ka ye 52nd e auction 3rd annual e auction h. Jiska license one year ke liye hoga. Jisme total 53 channels ke liye e auction hoga. Notice ki complete detail below di gyi h.
1. Prasar Bharati invites applications for allotment of vacant MPEG-2 slots of DD Free Dish. Its period from 01.04.2021 to 31.03.2022 through 3rd annual. 52nd e-auction to be held from 22nd February, 2021.
2. The slots will be allotted in accordance with policy guidelines for allotment of DD Free Dish slots, notified on 15.01.2019 and as amended vide amendment notified on 01.11.2019 which are available on the on the website.



3. Only satellite channels licensed by the Ministry of I&B for downlinking in India would be allotted slots on DD Free Dish. Only license holder company or their authorized distributor partners can apply for allocation of DD Free Dish slot.
4. International Public Broadcasters licensed/registered/permitted by the Ministry of I & B can also participate in e-auction.
5. Categorization of TV channels in different buckets in accordance with genres/language of channel and their starting reserve price for the allotment period will be as below: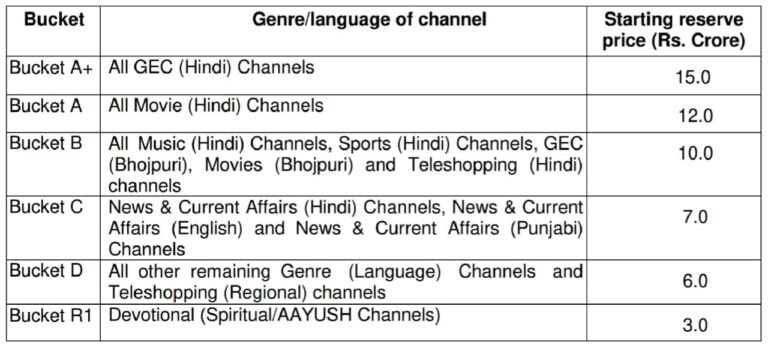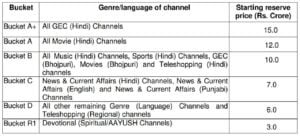 6. If required, Prasar Bharati can extend e-Auction to the next day or as the case may be.
7. The Last Date for submission of applications and original Demand Draft is 15.02.2021 (Monday) latest by 3.00 P.M.
Currently dd free dish updated channel list HERE.


dd free dish 52nd online e auction